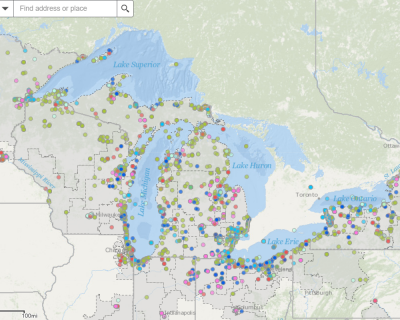 (May 2018) EPA has published a new interactive ESRI mapping application to display GLRI projects! The map is linked to project information provided by each RWG agency.
With filters, you can sort GLRI projects by:
State
Congressional District
County
City
Funding Agency
Focus Area
You can also export filtered project lists as a CSV file that you can open as a spreadsheet.
These new features let you easily extract GLRI project information relevant to your interests, such as geographic location or the type of GLRI work being performed.