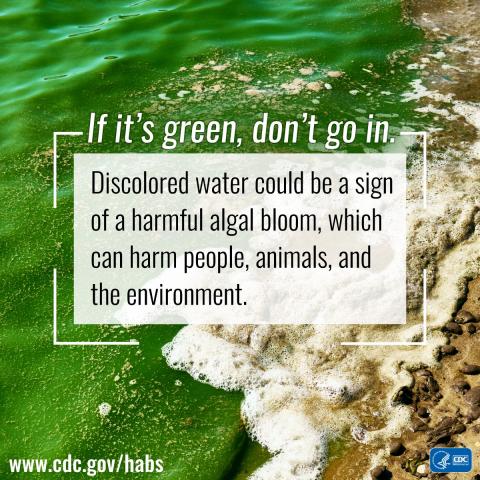 (August 2018) Summer is often a time for picnics, ballgames, and backyard fun. But it's also when cyanobacteria are more likely to overgrow, resulting in harmful algal blooms (HABs).
HABs can produce poisons that are dangerous to people, animals, and the environment, making them a One Health issue. HABs can contaminate the environment, drinking water, recreational water, and food. Exposure to cyanobacterial toxins can cause a range of mild to severe symptoms in both humans and animals.
CDC joined GLRI in 2013 to help the program better understand when, where, and why waterborne illnesses and outbreaks—including ones caused by HABs—occur in the Great Lakes area. CDC and partners are working to learn more about HABs and how to prevent and control the illnesses they can cause.
CDC asks state and local health departments in the Great Lakes area to report information on waterborne illnesses and outbreaks to CDC. GLRI resources provide the essential support for health departments to go beyond their core ability for work on GLRI-specific health issues, like HABs.
The GLRI also has provided funding for the development of the One Health Harmful Algal Bloom System (OHHABS), a tool for states to report HAB-associated illnesses and environmental information to CDC.
Find out how GLRI has helped the Wisconsin Department of Health Services improve reporting of HAB-associated illnesses and outbreaks. Case Study: Building Partnerships for Wisconsin's Harmful Algal Blooms Program (PDF, 4pp)
The long-term goals of GLRI address threats to the health of the Great Lakes ecosystem and improve the overall environmental conditions in the area, which will help to protect the health of people and animals. Through their GLRI-funded work, CDC and other federal agencies help to make the Great Lakes and the area surrounding them safer and healthier for everyone to enjoy now and in the future.
New health promotion materials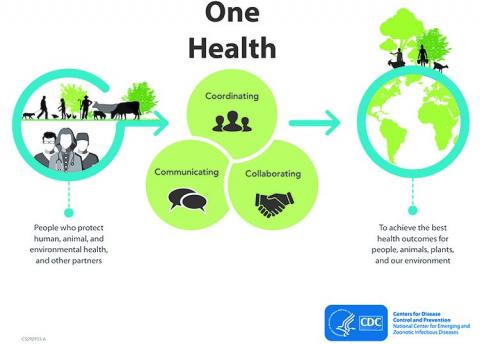 CDC recently updated its health promotion materials to help raise awareness about HABs this summer:
More information about HABs