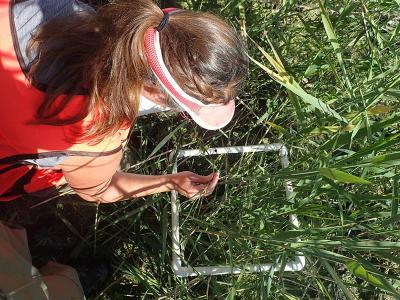 (Nov. 5, 2018) U. S. Army Corps of Engineers Buffalo District biologists, along with a team of biologists from the Ohio Environmental Protection Agency, performed pre-construction wetland assessments on 12 acres of an existing wetland as part of the Great Lakes Fisheries and Ecosystem Restoration Authority Project.
This ecosystem restoration project was initiated under the GLFER program, with federal funding for the project provided by the U.S. EPA's Great Lakes Restoration Initiative. Non-federal funding was provided by the OEPA Water Resources Restoration Program. The total project cost is approximately $1.3 million, with a construction contract expected to be approximately $600,000.
The Corps of Engineers and its partners, the OEPA, U.S. Fish and Wildlife Service, and the City of Port Clinton are working towards restoring 12 acres, and adding an additional 1.4 acres of coastal wetlands along Lake Erie, located just east of the mouth of the Portage River in the city of Port Clinton, Ohio.