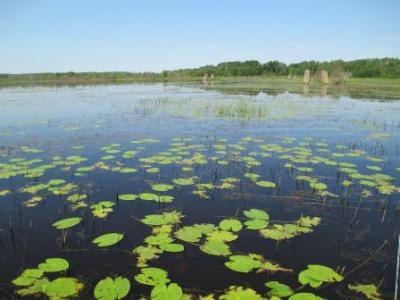 (Nov. 6, 2018) The cities of Duluth, Minnesota and Superior, Wisconsin, and the Fond du Lac Band of Lake Superior Chippewa reservation are all situated at the western end of Lake Superior, along the St. Louis River where it flows into the lake. The St. Louis River mouth forms a natural harbor that is home to both the largest freshwater port in the world and a 12,000-acre freshwater estuary which provides important habitat and supports a variety of cultural and recreational activities.
Notably, in the center of the freshwater estuary is Spirit Lake. Spirit Lake is a sacred place to the Ojibwe people because it was among the stopping places during their westward migration, and provided abundant wild rice.
After European settlement, the St. Louis River suffered from a legacy of pollution by poorly controlled municipal and industrial wastes, and widespread habitat loss. Through the Great Lakes Restoration Initiative, EPA has been addressing these legacy impacts, and in recent years, there has been tremendous progress in restoration.