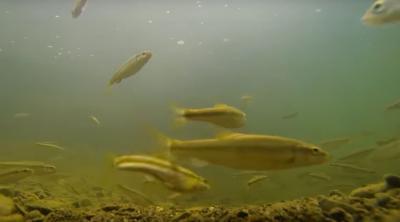 (March 22, 2019) U.S Enviromental Protection Agency, state, and local partners continue to make progress in restoring Great Lakes Areas of Concern (AOCs). With support from the Great Lakes Restoration Initiative, the "Restriction on Fish & Wildlife Consumption" Beneficial Use Impairment (BUI) has been removed from the Cuyahoga River AOC. This is the second BUI to be removed from the Cuyahoga River AOC. Removal of the "Restriction on Fish & Wildlife Consumption" BUI does not necessarily mean that consumption advisories have been removed from the river or the AOC, but that it is comparable to a reference site and/or the open lake. Although consumption advisories are still in place for the Cuyahoga River AOC, significant progress has been made to improving the health of the river. 
The U.S. EPA, Ohio EPA, and the Cuyahoga River Advisory Committee all agreed this BUI should be removed because:
There are no wildlife consumption advisories in the AOC,
The current AOC fish consumption advisories in the river portion of the AOC meet the Ohio removal target of a consumption frequency of one meal per month, 
The lake portion of the AOC has an equal or less restrictive consumption advisories than Lake Erie for brown bullhead, channel catfish and common carp, AND
A statistical study shows the tissue mercury level of Cuyahoga AOC lake white suckers is lower than for white suckers from the Ohio Lake Erie Basin.
While celebrating this success, community members should still consult their local fish and wildlife consumption advisories.
For more information visit the U.S. EPA's Cuyahoga River website, or Cuyahoga River Restoration.