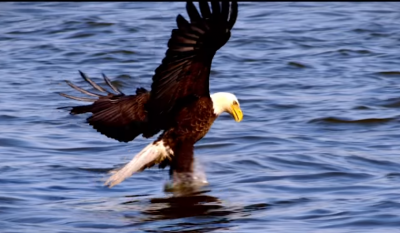 (April 3, 2019) GLRI partners have come a long way in restoring Michigan's River Raisin. The City of Monroe, Mich. has published a video that highlights the success of GLRI partners' restoration work in the River Raisin. Dam removal, installation of fish passages, habitat restoration and remediation cleanup work all serve to ultimately restore the river to its former glory. 
After centuries of development and, in later years, industrial manufacturing, the river, which had once helped Southeast Michigan prosper, was left polluted, its habitats damaged. Recognizing that the river had been damaged by human activity, GLRI partners set out to revitalize the river. Their ultimate goal: removing the river as an Area of Concern (AOC), a process known as delisting.
Find out more: River Raisin Legacy Project.
Video credit: The City of Monroe, Michigan, Commission on the Environment and Water Quality (COTE)