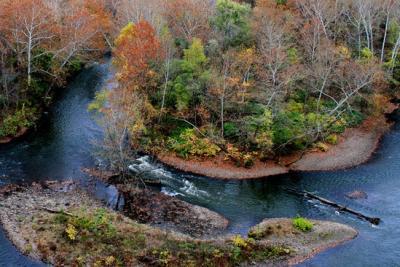 (Aug. 5, 2019) National Oceanic and Atmospheric Administration (NOAA) Fisheries is recommending $8.9 million in Great Lakes Restoration Initiative funding to establish two new multi-year partnerships and to continue work on two ongoing, NOAA-funded projects. (See Great Lakes Habitat Restoration Efforts Recommended for 2019 NOAA Funding)
This funding will benefit both communities and the environment: strengthening valuable fisheries and coastal resources, restoring the coastal wetlands that improve the quality of our water, providing recreational opportunities for public use and enjoyment, and supporting the resilience of Great Lake communities.  
The two new partnerships recommended by NOAA Fisheries are:
Partnership with Friends of the Detroit River to carry out habitat restoration projects to remove hardened shorelines, protect coastal wetlands, and replace invasive plant species within three Areas of Concern: the Detroit River, Rouge River, and River Raisin. 
Partnership with the Great Lakes Commission on several habitat restoration projects that will benefit native fisheries, including restoration activities in the Muskegon Lake, Maumee River, and Cuyahoga River Areas of Concern, as well as at a priority coastal wetland restoration site in Illinois connected to the Calumet River.
NOAA Fisheries recommends funding to continue the work on two ongoing projects:
Huron Pines and partners will restore habitat for native fish species by removing several barriers to fish migration across the northern region of Michigan's lower peninsula and developing plans to reconnect over 50 stream miles by removing three fish passage barriers.
The St. Clair-Detroit River System Initiative, will use funding to support construction for the Brandenburg Park Restoration Project, which will improve degraded coastal wetlands and restore high-quality habitat for native fish species.
Caption: Past NOAA funding in the Great Lakes supported restoration at Stony Island in the Detroit River. 
Credit: Great Lakes Aggregates.
Caption: The Cuyahoga River flows through Cascade Valley near Akron, Ohio. Recommended funding will benefit several Great Lakes Areas of Concern, such as the Cuyahoga River Area of Concern. Credit: Summit Metro Parks.