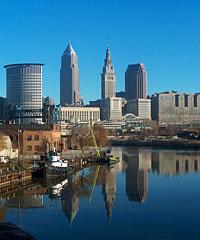 (Aug. 6, 2019) The 2019 Annual Great Lakes Areas of Concern Conference is being held on Wednesday and Thursday Sept. 11-12, 2019 at Windows on the River in Cleveland, OH. The U.S. Environmental Protection Agency and the Ohio Lake Erie Commission, in partnership with Ohio Environmental Protection Agency, have released the complete agenda for the conference.
Conference agenda, poster session information, hotel accommodations and optional events:
Contact Amy Pelka, U.S. EPA (pelka.amy@epa.gov, 312-886-6785) or Lynn Garrity, Ohio Lake Erie Commission (lynn.garrity@lakeerie.ohio.gov, 614-506-0619) with questions about the conference.