Post Date
September 25, 2019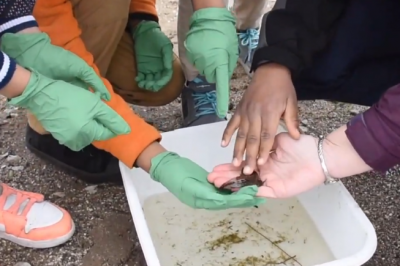 (Sept. 25, 2019) As part of the 2019 Grand Calumet Stewardship Day, students from East Chicago took a trip to the Grand Calumet River. They were joined by scientists and agency leads from the EPA Great Lakes National Program Office and the Illinois-Indiana Sea Grant. 
A new video celebrates this partnership initiative on the Grand Calumet River AOC to get students from neighborhood schools out on the water. 
The video features hands-on aquatic science education with macroinvertebrate sampling, birdwatching, fish identification, and dune and swale habitat exploration. 
It also includes interviews from EPA Great Lakes National Program director Chris Korleski, and Illinois-Indiana Sea Grant's Caitie Nigrelli, who describe the economic impacts of sediment remediation and how an education program can provide the students with a sense of place.
IL/IN Sea Grant: Fourth grade students learn science on the banks of the Grand Calumet River