Post Date
February 4, 2020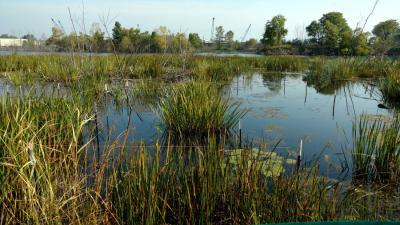 (Feb. 4, 2020) EPA and its partner states Wisconsin and Michigan are making progress toward removing the Lower Menominee River Area of Concern (AOC) from a group of 43 heavily polluted sites within the Great Lakes basin. These AOCs were identified in the 1980s and were targeted primarily due to contamination dating back over many decades.
EPA, Wisconsin and Michigan have overseen a variety of remediation, monitoring and assessment activities between 2000 and 2018. These projects have resulted in the removal of a number of environmental impairments in the AOC, leading to a cleaner and healthier river bottom, a healthier fish and wildlife population and improved fish and wildlife habitats.
EPA received recommendations from the states of Wisconsin and Michigan to delist the AOC. The agency's next step is to seek input on the proposed delisting from tribal representatives and the International Joint Commission. An opportunity for public input on the proposed delisting, including a public meeting, will follow in the coming months.