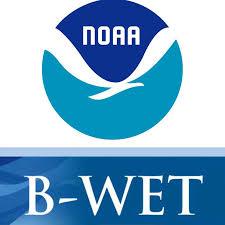 (March 17, 2020) NOAA announced $866,487 in funding for 11 projects under the Great Lakes Bay Watershed Education and Training (B-WET) program. Great Lakes B-WET is funded by the Great Lakes Restoration Initiative.
The 11 funded projects throughout the Great Lakes basin are:
City of Chicago Board of Education:
Calumet Is My Back Yard: Burnham Park Expansion
Eastern Michigan University:
Stormwater Stewards, Youth-Led Responses to Community Watershed Challenges
Flint River Watershed Coalition:
Flint River Bridges, Year Two
Friends of the Rouge:
The Rouge Education Project
Grand Valley State University:
Deer Creek GEEKS
Hope College:
K-12 Students Jump into West Michigan Watershed
Huron Pines:
Terrestrial Systems Today for Healthy Waters Tomorrow
Lake Superior State University:
Developing Great Lakes Stewards through Place-making In Urban and Rural Classrooms
Muskegon Area Independent School District:
The Power of Place: Connecting Students to Their Watershed
St. John Fisher College:
Our Lakes, Streams, and Rivers: Experiential Education and Stewardship in the Lake Ontario Watershed
University of Toledo:
Great Lakes Student Research Campaign: Engaging Students and Teachers in Authentic Watershed Studies
Read more about the FY20 funded B-WET projects
The NOAA Bay Watershed Education and Training (B-WET) program offers competitive grants to support existing environmental education programs, foster the growth of new programs, and encourage development of partnerships among environmental education programs within watershed systems.
The criteria for these awards emphasize Meaningful Watershed Educational Experiences (MWEEs): sustained, hands-on, environmental activities that are aligned with academic learning standards.
The Notice of Funding Opportunity for FY21 Great Lakes B-WET grants will be released in April 2020. For more information about Great Lakes B-WET, please contact Sarah Waters (sarah.a.waters@noaa.gov).