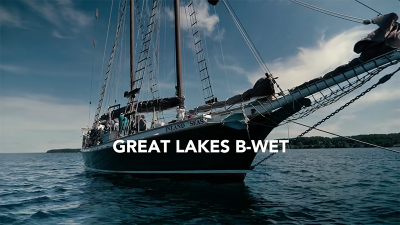 The NOAA Great Lakes Bay Watershed Education and Training (B-WET) 2021 Federal Funding Opportunity is open.
The NOAA Office of National Marine Sanctuaries is seeking proposals under the Great Lakes B-WET program. Great Lakes B-WET is a competitive grant program that supports existing, high quality environmental education programs, fosters the growth of new, innovative programs, and encourages capacity building and partnership development for environmental and place-based education programs throughout the entire Great Lakes watershed.
Successful projects provide Meaningful Watershed Educational Experiences (MWEEs): sustained, hands-on, environmental activities that are aligned with academic learning standards for students, and related professional development for teachers.
The program also advances regional Great Lakes watershed education priorities by supplementing and enriching the traditional formal learning environment for both students in grades K-12 and teachers. The Great Lakes B-WET program is funded through the Great Lakes Restoration Initiative.