Post Date
December 17, 2020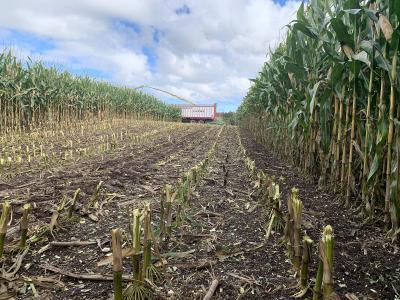 Deer Run Dairy, in Kewaunee, Wis., wanted to keep the farming legacy their grandfather started thriving. Duane and Derek Ducat milk 1,500 cows, manage 2,400 acres, and do custom work on 1,400 acres in the area.
In partnership with the USDA Natural Resources Conservation Service, through the Great Lakes Restoration Initiative, the brothers joined on as a Demonstration Farm Network to try advanced farming technologies like low disturbance manure applications, cover crops, planting green, and more.
Read the full article (PDF, 2 pp) to learn about their successes.