Post Date
January 22, 2021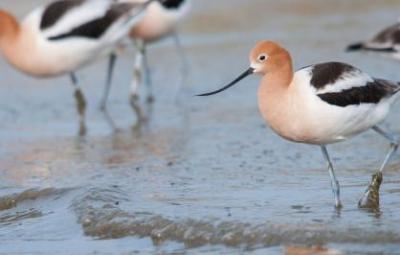 Sustain Our Great Lakes (SOGL) is a binational, public-private partnership that sustains, restores and protects fish, wildlife and habitat in the Great Lakes basin. SOGL is soliciting proposals for Great Lakes grants to benefit the basin.
See the request for proposals for details about this funding opportunity. Additional information is at the SOGL program website.
Pre-proposals are due Feb. 16, 2021.
Eligible applicants include non-profit organizations, educational institutions, and state, tribal and local governments.
Webinar and Virtual Workshop
SOGL held a webinar on Jan. 13 which provided information on the current funding opportunity and additional guidance on the application process. A recording of the webinar is available.
SOGL also invites potential applicants to a virtual workshop on Feb. 2, 2021 at 11:00 AM Eastern Time. Hosted by NFWF, the workshop will provide additional information on the SOGL 2021 funding opportunity, including specific guidance on navigating the application process, answers to participant questions, specific guidance related to the funding categories offered in 2021, and an opportunity for one-on-one discussions with NFWF.
Grant Priorities
The 2021 program is supported by the Great Lakes Restoration Initiative. The $8.5 million in grant funding will:
Restore and enhance stream and riparian habitat 
Restore and enhance coastal systems 
Expand green stormwater infrastructure in Great Lakes communities
Maintain and enhance benefits of habitat restoration through invasive species control
Restore and preserve natural areas and biodiversity in Wisconsin's Lake Michigan watershed 
New in 2021: Accelerate implementation of conservation practices and regenerative agriculture on working lands
For questions about the funding opportunity, please contact:
2020 Awards
News release: Sustain Our Great Lakes Partnership Celebrates $7.4 Million in Conservation Grants for Great Lakes Restoration in 2020 and Announces 2021 Request for Proposals
Complete list of awards: SOGL 2020 Grant Slate (PDF, 7pp)