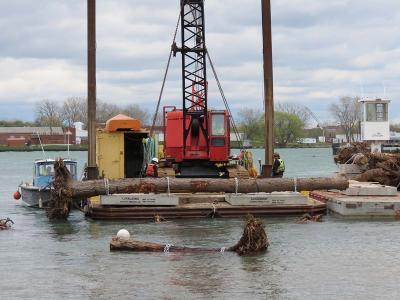 EPA and The New York State Department of Environmental Conservation have announced that work is underway on $2.2 million in habitat improvements at the Spicer Creek Wildlife Management Area on the Niagara River. 
The project will restore an additional 16 acres of habitat along the Grand Island shoreline and within the Niagara River Area of Concern where state, federal and local partners are working together to remedy decades of environmental contamination and ecosystem degradation.  
The project will create structures along the shoreline to deflect wave energy and promote the growth of shallow-water vegetation near the shoreline.